Want To Scale Your Business
Then It's Time To Host A Virtual Summit
Virtual Summits

are online events that

deliver solutions... 
Solutions to real problems your audience is looking for answers to. 
Take the expertise of many and curate conversations that provide real answers to the masses! 
Host a virtual summit to offer real answers to your community's biggest questions. Curate the conversation with industry experts who share their knowledge, expertise and help your attendees reach their goals. 
Benefits of Hosting Virtual Summits
There are many benefits to hosting a Virtual Summit, regardless of the size of your business, your audience, and the level of authority you currently have in your industry. In fact, virtual summits can be the start of scaling your business, building your brand, and growing an engaging community
Many small business owners use virtual summits as part of their marketing strategy or their whole strategy- which makes perfect sense!
Kajabi Virtual Summits
Use Your Kajabi Website To Run Your Virtual Summit!
Let me walk you through the basics of using your website on Kajabi to host a virtual summit!
Learn About Kajabi Virtual Summits
Not On Kajabi? No Worries Friend! 
HeySummit Was Built For Virtual Summits
HeySummit is an easy-to-use virtual event platform for small to large events, that helps you host different styles of events with ease.
You can use HeySummit to run full-scale conferences, career fairs, trade shows, seminars, webinars, and event membership programs.
The HeySummit

Virtual Event

Platform
makes setting up your online events less stressful than patching together different tech. Everything you need is already included. Spend less time building your event website and more time concentrating on making your event valuable, engaging, and impactful. 
Learn More HeySummit
More Virtual Summit Tips & Advice
My goal is to help you succeed! When I first started planning virtual events, there was a steep learning curve! One that took years to iron out and feel confident about, because I didn't have help. You don't have to start from scratch- learn from my past trials and get a head start!
1. 

Accepting Help With Planning a Virtual Summit

If you've just started thinking about planning and hosting a virtual summit, you're probably aware that there are many, many things that need to be done in order to get these types of events together. Don't feel like you have to do it all alone- you can easily outsource some of these tasks...  Continue Reading
2.

Virtual Summit Tools & Resources

Hosting a virtual summit takes the organization of tons of little pieces. 

I've compiled a list of my recommenced tech tools for Summit Hosts. It includes a variety of different platforms and services you can use to create an amazing event for your attendees, speakers, and your sponsors!  Continue Reading
3. Communicating With Your Speakers
When it comes to planning and hosting a virtual summit, you can imagine (or maybe you know from previous experience) that working with speakers is a HUGE part of the event. From pitching and onboarding to working with speakers to get the information you need to promote, presentations, as well as any bonuses takes a lot of communicating with your speakers to pull together.  Continue Reading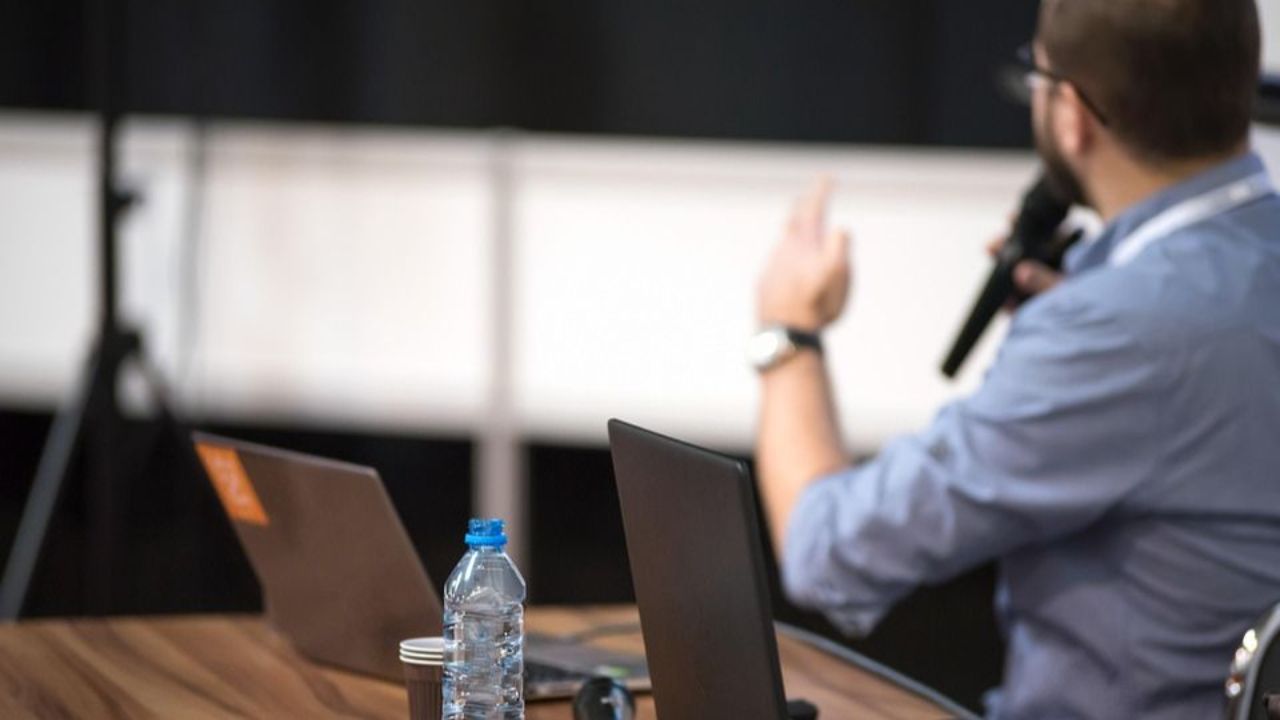 4. 

What's A Keynote? And Why You Need One

Every event needs a well-planned and even better-delivered key session to set the tone. These sessions are typically delivered by a well-trained, well-known, and well-spoken speaker who can engage and excite your attendees while setting the overall tone of the event for all sessions to come. This is a big deal. Continue Reading
5. 

How To Find The Right Speakers For Your Virtual Summit

When you think of your summit topic, you should immediately have a few speakers who pop into your head. These people are likely popular speakers on topics that relate to your summit, maybe you've worked with them in the past, or maybe you instantly think of popular influencers who you follow or connect with on social media.  Continue Reading
6. 

Mailing Swag To Attendees For Virtual Events!

Mailing swag to your attendees as part of a virtual event is a great complement to the digital atmosphere you're creating! It puts products that attendees can touch and feel directly into their hands from sponsors, speakers, and of course- their event host! I've planned one virtual conference that used a physical swag bag and it went really well. Continue Reading
💬 Are You Ready to 

BUILD

 Your Audience,

GROW

 Your Authority & 

LAUNCH

Your New Offers? 
Then It's Time To Launch Your Offers With Digital Events That Deliver BIG RESULTS!
Take The Summit & Scale Challenge!