Scale Your Signature Offer,
Grow Your Email List &
Increase Your Authority...
With A Virtual Summit 
Toss Out Your Old-School Marketing Playbook & Start Planning The Only Full Funnel Launch Strategy That Helps You Scales Your Business FAST
Are You An Online Business Owner
looking to claim your crown as an industry expert while creating opportunities to grow and scale your current business offerings?
Then it's probably a safe bet you've found this page because you're interested in the many benefits of hosting virtual summits!
Get The Starter Kit & Get Started!
Grab Your Summit Host Starter Kit Now
Let's Talk for A Moment
Virtual Events Are The Future! 
Regardless of your niche, virtual summits help take things to the next level! 
The next level? Yes! The next level.
Scale Your Signature Offer
Engage & Inspire A Community
Generate New Business Income
Learn How To Plan A Profitable Virtual Summit.
Get ready to learn exactly what it takes to plan a successful virtual summit that scales your signature offer and leads to BIG growth of your audience & your expertise!
PLUS Get All The Tools You Need To Make Planning Simple
Get Your Summit Host Starter Kit Now
Get Ready & Get Started
With My Summit Host Starter Kit
✅ 

Grow your list by hundreds (maybe thousands) of people who are the perfect buyers for your BIG offers. 
✅ Increase your network and your authority by working with over a DOZEN fellow experts.
✅ Expedite your 'know, like & trust' factor, during the event and make sure people are ready for the next step!
You're Ready To Fuel Your Funnel
& You're Thinking A Virtual Summit Is The Answer But..
Reality starts to sink in and you know planning a virtual event is a HUGE project. You know deep inside even with your best intentions and all that excitement, it'll be an uphill battle to really pull it off.
To be honest most would-be-event hosts find themselves abandoning their planning in the very first stage of getting it all pulled together. 
This not only hurts the heart but maybe more importantly, your business goals and growth!
Here's why most would-be-event host don't see the finish line...
"

Without a super clear vision, and a step-by-step project plan

, many event hosts find themselves feeling lost and overwhelmed."
You know what you want but you have no plan to get from point A to point B and you lack clarity on what you need to be doing and when it needs to be done.
This can be paralyzing!
Hey! I'm Sharee Collier
When I planned my first virtual summit back in 2018 it was completely out of necessity to monetize my audience, and turn a hobby blog into a business. 
The event received an enormous amount of support and we had over 5K people register to attend a 5 day virtual event about how to make money and travel. By day 1 we had already generate $10K in ticket sales and people were raving about how amazing the online event experience was. 
After this event, I went on to plan and host over a DOZEN additional events with my step-by-step project plan, that I developed throughout my planning.  Now I'm sharing this project plan, along with many additional resources and tools with you, so you don't have to worry about feeling overwhelmed, not knowing where to start, or even what to do next!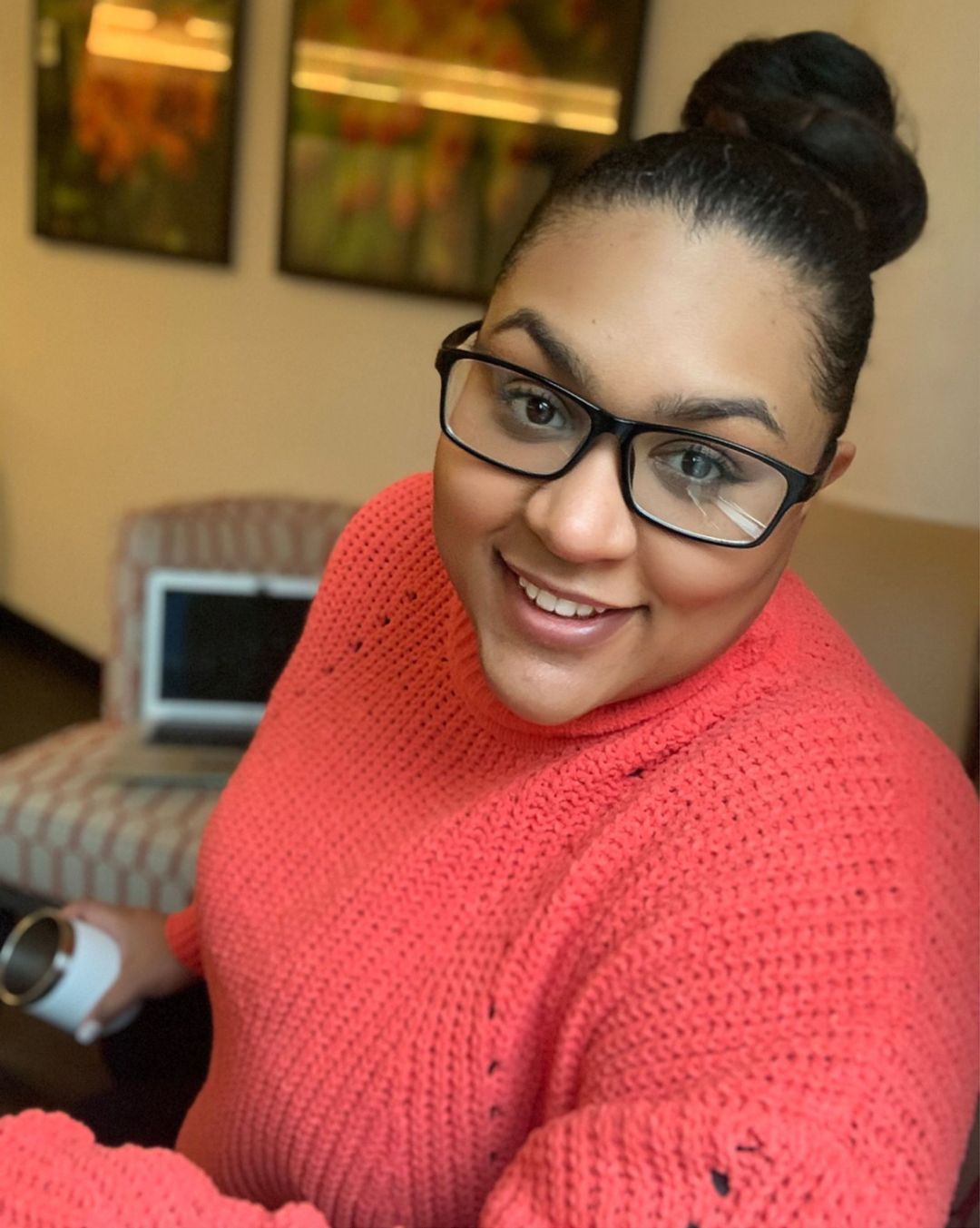 8 Simple Reasons
Why Virtual Summits Fail
(and how you can avoid them...)
🎯 The Topic is Too Vague
Vague topics will not capture your audience's attention, choose a topic that is niched down and specific.
🗣

Speakers Were Not Chosen Correctly

Your speakers are a key ingredient in your event success, make sure you do your research and choose wisely.
♞ 

No Promotion Strategy

Not having plan in place on how to promote your event is HUGE no-no. Make sure you detail out dates, channels and provide assets to make it easy.
🥅 No Clear Goal or Promise
There has to be a clear goal, transformation, or promise for your attendees to make time to attend your event. .
%

Conversion Rates Ranking Are Low
A great landing page and welcome sequence should help convert free ticket holders!
🤑 Sessions Are Not Value Packed
Nobody wants to attend an event with videos they could have watched on YouTube. Make sure your content is packed with value!
💬

No Audience Engagement Aspects

Encourage your audience and your speakers to engage throughout the event. Build in engagement sessions to make it easy and enjoyable.
🖥 Your Tech Isn't Setup Right... or Fails
If you're not a tech expert, hire someone who is or use a platform like HeySummit!
Get Ready To Summit & Scale With
The Summit Host Starter Kit
All The Tools You Need To Start Planning
Here's What You Get
Your Starter Kit Will Include
You'll get LIFETIME access to the Summit Host Starter Kit
(a $768 value)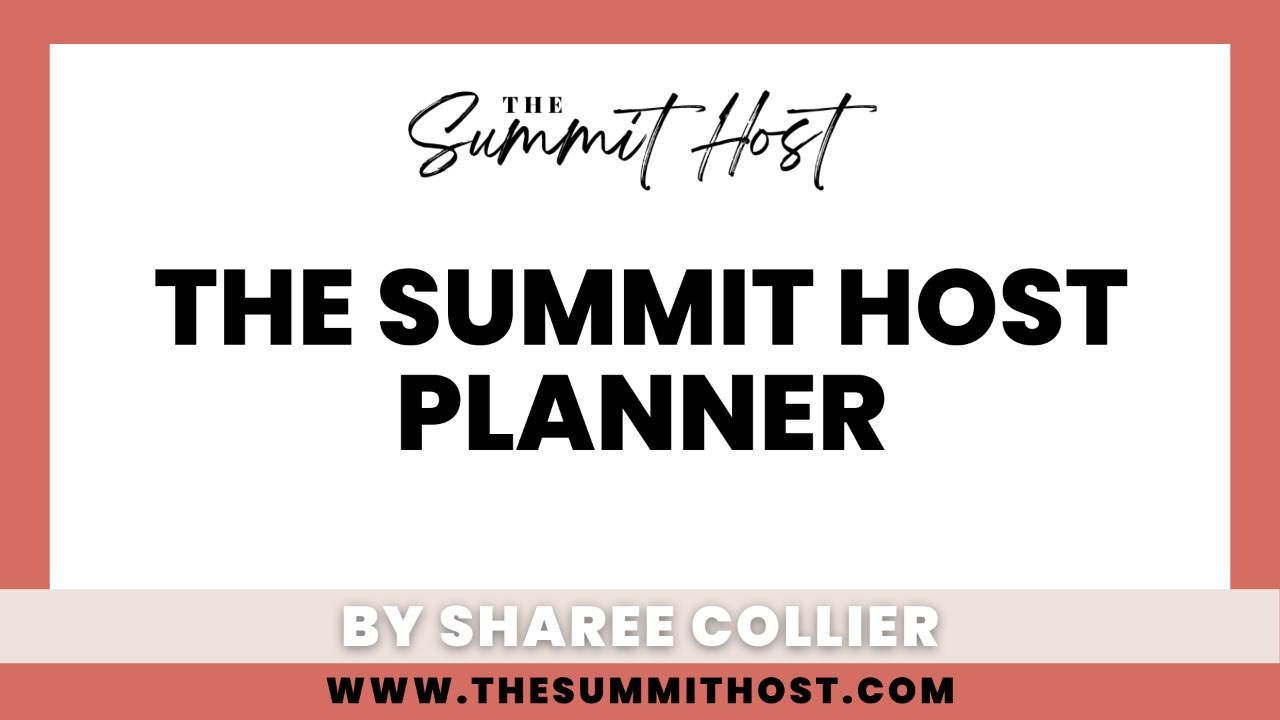 Summit Host Planner
($29 value)
7- pages of summit planning goodness! Let The Summit Host Planner guide you through the initial planning and BIg decisions.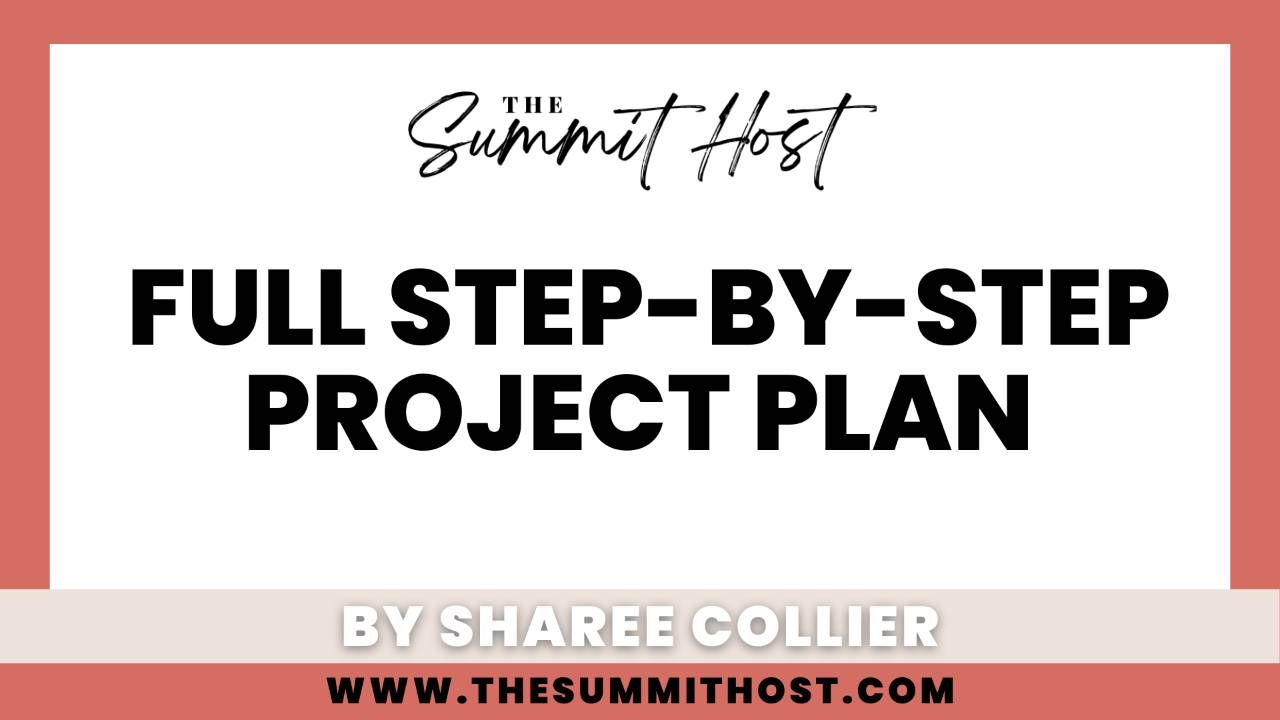 Step-by-Step Project Plans
($199 value)
Get a custom copy of my exact step-by-step project plans that tells you exactly what to do and when to do it!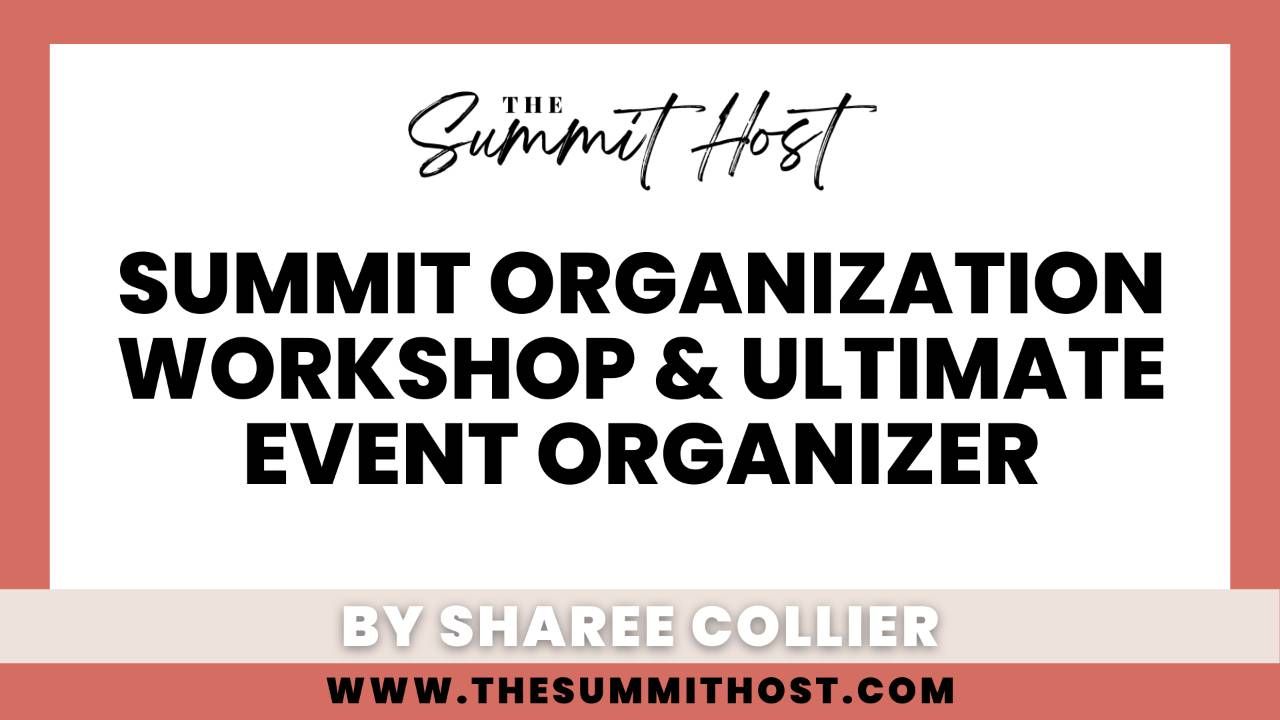 Event Organizer + Workshop
($147 value)
Grab a copy of my event organizer and take note as I walk you through my system for keeping my virtual events organized! 
3 Big Business Wins + Your 1st 5 Steps TO Get Started
($97 value)
Hosting a virtual summit can provide significant benefits for your business, leading to three major wins: increased audience, increased authority, and increased income.
Speaker Onboarding & Tools Workshops
($199 value)
Learn how I tackle Speaker Outreach & Recruitment along with 5 templates to help you reach out to your potential speakers and get them onboarded without stress.
Kajabi Summit Registration Page Template
($97 value)
Designed exclusively for Kajabi users, this easy-to-customize event registration template is a game-changer for anyone hosting a Kajabi virtual summit.
Thats of ton of value!
Over $750 when you add it all up… Not to mention how much time you'll be saving since you won't have to start from scratch like those other guys!
I've Got Your Questions Covered
WHAT IS THE REFUND POLICY?
CAN I CUSTOMIZE THE PROJECT PLAN & THE TEMPLATES?
DO I NEED ANY EVENT PLANNING EXPERIENCE?
CAN I USE THIS STARTER KIT TO PRODUCE CLIENT EVENTS?
DO I HAVE TO USE HEYSUMMIT TO HOST MY EVENTS?
Last Chance to Get All That Value!
Over $750 of Summit Planning tools…
Grab my Virtual Summit Starter Kit and get the exact step-by-step project plan you need to start your planning!
Let's Begin!
Hey- I'm Sharee
I help freelancers, entrepreneurs and businesses plan incredible online events, launch new products and services, and host virtual summits with ZERO stress.
Not only do I plan and host multiple Virtual Summits throughout the year, but I also partner with big brands and entrepreneurs to produce their events and hit their goals!
It's important for me to help make virtual events equally as fun, valuable, profitable and inclusive as in person events- and I hope you'll join me in this journey!
PURCHASE YOURS TODAY